camping. i never did it as a kid--maybe having all sisters had something to do with it... scared my poor dad away from entertaining the idea. even when i did do it (if you count LDS girls' camp as "camping"), my irrational fear of aliens and my love for a hot shower got in the way of developing a love for roughing it. and as a young, childless adult, unless it involved a boat or indoor plumbing and a cable subscription, it just wasn't my thing. but watching your kids run around with fishin' poles, gettin' mudstains, roastin' mallows, and makin' memories with the cousins? you'd have to have a cold, black heart to not enjoy that. it was those thoughts of merry-making that kept my cold rump warm while it was hanging off the end of a half-inflated air mattress (in case you've ever wondered--yes, you can fit two adults, two toddlers and a dog on one air mattress... barely).
and the sunset. i still can't get over it.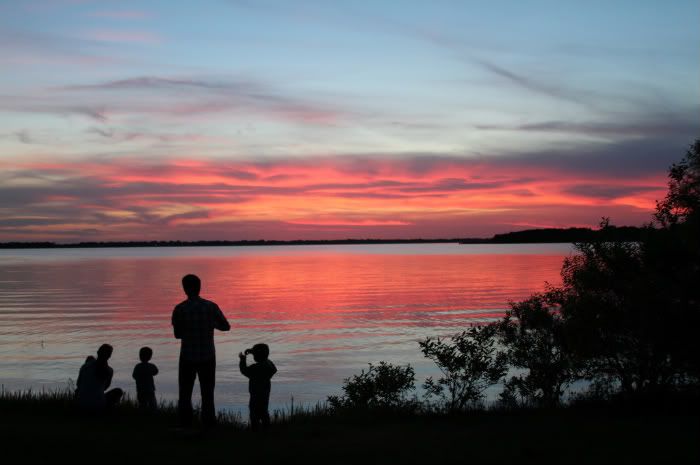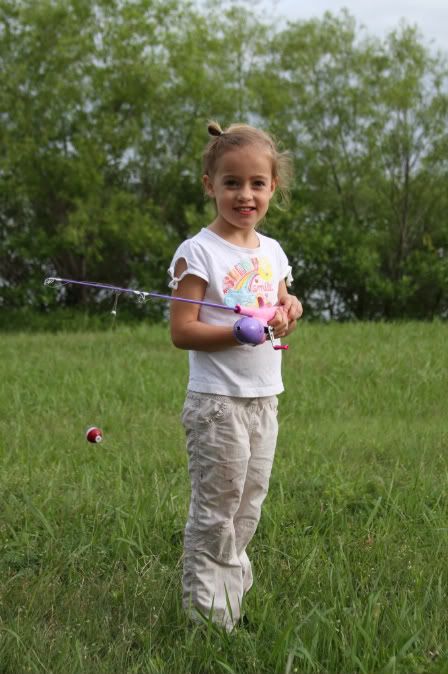 this one's begging for a little photoshop vintage action...
tender.