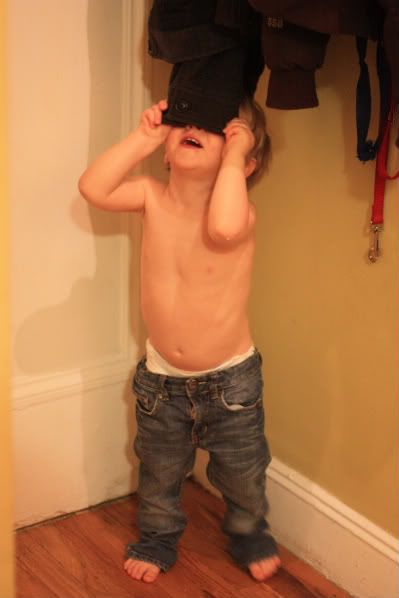 i know this because fox told me so. huh.
two is an interesting and challenging age, and fox definitely has my number. today he decided it was a good idea to put the filthy dog leash in his mouth. i'll occasionally catch him drinking water from gunther's dish. and a few days ago he lapped the floor with his tongue. if you know me at all, you know that it was all i could do to stop myself from scrubbing out his mouth with lysol.
and then there are those other moments...
like today when after dragging him out in the cold and pouring rain, fox took my hands in his and said, "momma hands cold," and blew on them as if to warm them up, all the while the poor lad had dripping wet hair and water running off his nose.
like when he says his own blessing on his food: "heavenly father, momma, daddy, momma, daddy... daddy, momma, indie... nice... bless the food... momma, daddy... AMEN!!!"
like when he proudly shows off his artwork:
and the moments like when he earnestly tells me that "jesus likes airplanes."
this may be sacrilegious, but that's kind of a good band name, no? two year old brains produce some really great material.
and this one, for now, is just fat and happy: