our little family of four has a photo scheduled for thursday, so it's only fitting that this morning i would have a ripe crop of pimples on my chin and that yesterday indie would get a shiner from smacking her sweet face on fox's bed frame. today i fully expect fox to grind his face into the gravel road. matt, you're our only hope.

i went to texas last week to find ourselves a proper dwelling; and now, next month we will have a place to land in the big d--yahtzee! and with a floorplan locked down, my snarling, fire-breathing nesting monster, who has been bound by her cage of financial and spacial limitations, who has been gaining strength with every bookmarked home decor website and who has been drooling over your cozy abode blogposts for the past two years is now free and openly terrorizing my poor (literally) husband. ah, the sweet, sweet smell of packing peanuts and new home furnishings.
one more comment on my texas trip: my rental car company "upgraded" me (due to overbooking) from my manageable compact car to this beast:

insert your "everything's bigger in texas" joke here. it was a nightmare. i was afraid to change lanes since i was never 100% sure i wasn't going to crush some unsuspecting ford focus in my blind spot. remind me to never, ever buy any vehicle that would be better suited on a construction site rather than a freeway.
fox has really been into the iroach app. if you saw our last apartment, you know why. since living in the city and watching his mother scream and jump on tables to avoid hand to hand combat with our unwanted houseguests, he's sort of obsessed (terrified?) with bugs and frequently categorizes them as either nice or mean (lady bugs nice, potato bugs nice, cockroaches mean!). i am convinced that letting him squash electronic creepies is cathartic for him.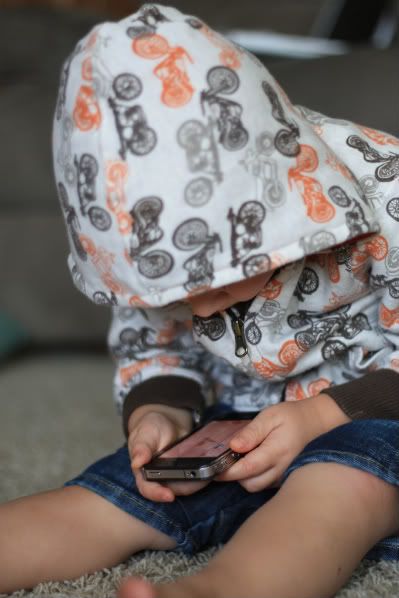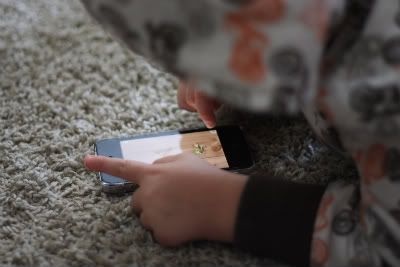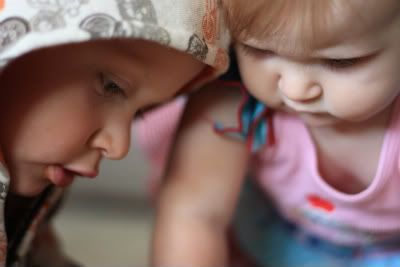 "again! please!"

and, just a few unedited, unorganized pictures from labor day. for the first time ever, we were all under one roof (a beautiful, brand-new cabin roof). it was great fun, and i am sure this is the start of many fun-filled cabin&cousin memories for fox and indie. thanks, jeff and linda.