i'm not usually one to get stressed out about blogging or not blogging, mostly because i don't have any rhyme or reason to the things i post. i just blog when it hits me. like i should mention that my son had some gastrointestinal virus last week, and while he was chewing on skittles, he vomited, but the skittles somehow weathered the heaving, and when it was all over he was still chewing on skittles. this is the kind of stuff i blog about when i should be posting cute halloween pictures. i have a sickness.
i digress. i am ever so slightly stressed about my complete lack of blogging recently. i feel like i should have documented at least some of the many things we did over the last two months, and maybe i still will. but for now this photo snapped off at the bain boo bash will have to do (thank you to whomever took this photo and got my children to genuinely smile for 2 seconds) (and just so you're not scratching your head, no, the title of this post has nothing to do with its contents).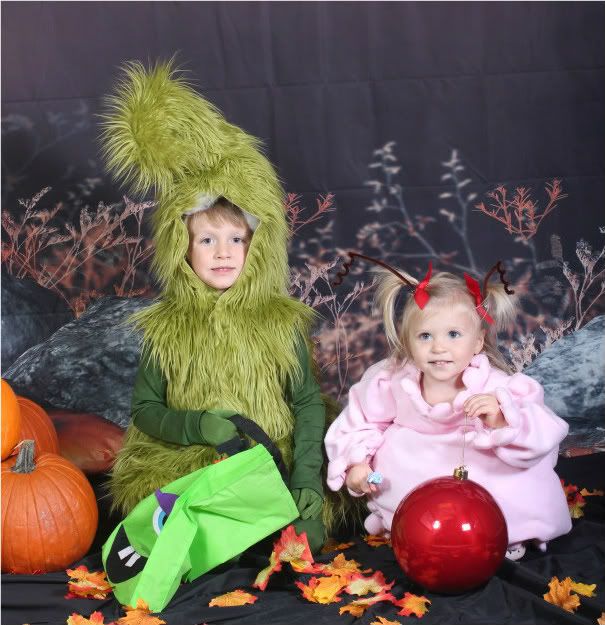 the grinch and cindy lou who.
i have enough remnant olive green faux fur to make a stylish bath mat or vest. please invite me to your white elephant parties.