i wouldn't call myself an overly dramatic person. on a scale of janet reno to LiLo, i'd say i'm somewhere in the middle. so when i say my neighborhood has been straight. up. Springer. for the last week, you can say a prayer of thanks in your heart that you don't live next door to me. so that sitch, combined with a few other hopefully insignificant moving-pain-thorns in my side, pushed me over the edge yesterday, and fox had to hold me and stroke my hair to get my the tears to cease. that's not a lie. okay so maybe i am dramatic. but what a sweet boy! seriously! and he wanted to pick some flowers for me except for there are none around here.
every move we've made has brought with it such different learning curves and challenges, but this move may be proving to be the trickiest. maybe i feel differently because this time around we can't just pick up and move like we've always done. we own. we own sand in the desert (that we've just covered with beautiful, green, expensive sod), and we honestly don't know how long we'll be here. that scares me some. no, it scares me a lot. the stationary part. and maybe it would be a little easier to swallow if we were stationary in one of my favorite places in the world, but elko ain't on that list today. which means this 'hood drama? i've got to figure out a way to make it okay. and right now all i can think to do is some mighty heavy prayin'.
so there it is, amigos. the latest from northeastern nevada. any advice on how to deal with a few unsavory neighbors would be much appreciated.
and i have the best friends in the universe. just so you know. most of which don't live within a 1000 mile radius of me.
do i complain too much? i do. have i mentioned i love my house? i do. and someday it will have furniture in it. i hope.

traditional end-of-post iphone pictures of the progeny: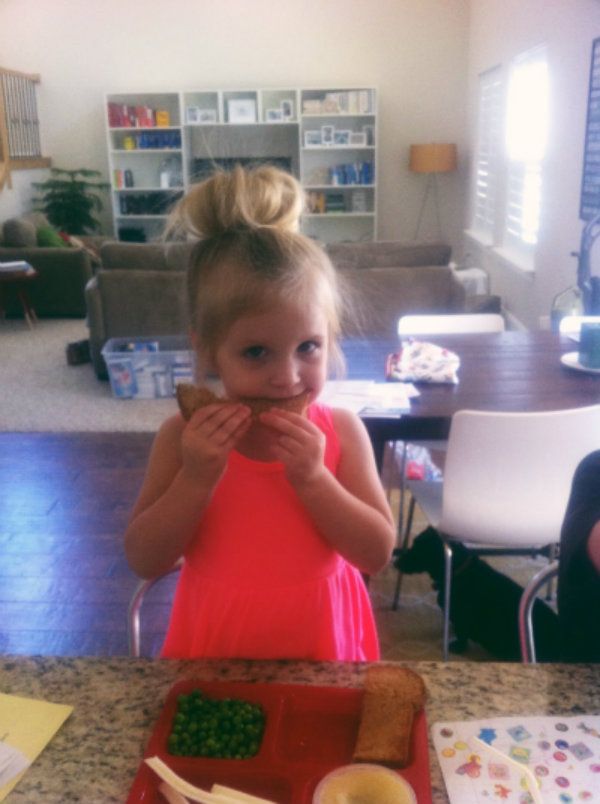 top knot and neon. peas are hot right now too, you know.