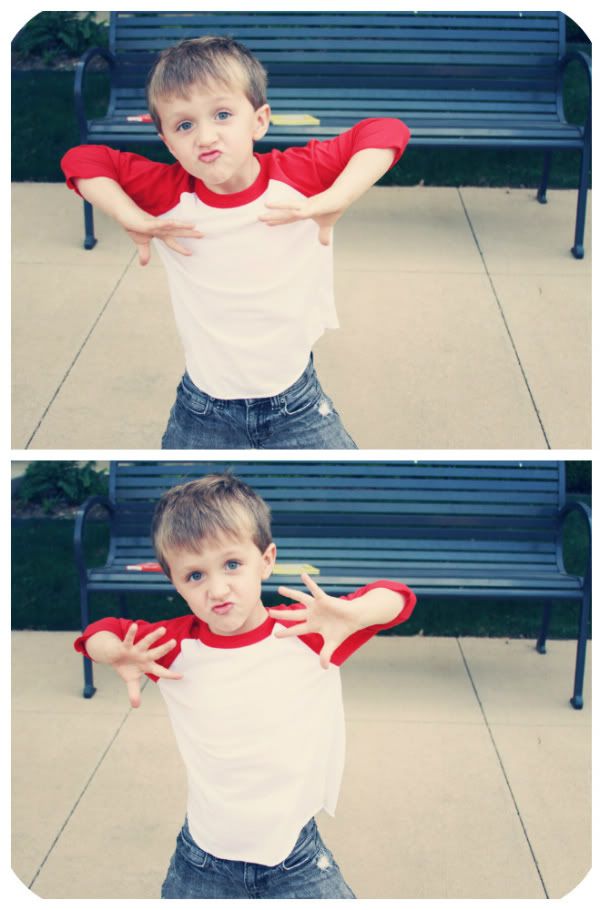 things are getting really real over here. one week left in dallas. i'm a little weepy, especially after this happens:
me: "fox, this is your last week of preschool, so you've got to have a really good time with your friends and teachers before you go."
fox: "but i don't want to leave my preschool."
me, a bit over-the-top: "but fox remember how we're moving to nevada?!"
fox: "but i just can't get dallas off my mind, mom." (this phrase kills me, like he's 19 or something. i don't know where he gets this stuff, but it's good. like last week when he was hanging on our car's passenger's side mirror and matt told him the mirror would break if he did that, and fox told matt it was okay to do that if we had mirror insurance. oh... right.)
me: "i know, should we make a little note to give to your friends and teachers with your new address so they can send you letters in the mail?"
fox: "ya, mom! when i go to sleep will you write a little note for my teachers and friends to come visit me in mo-vada??!"
this is the part where i lost it. i'm sorry if this does not invoke even the smallest buds of tender feelings in your soul (you need to get checked), but i had to hide in the bathroom, say a prayer that there was a little friend waiting for fox in elko, and wipe my tears and blow my nose.

but we've been there, done that. this is not our first rodeo and most certainly not our last. fox will be just fine; i know this. the part that triggers my sobs is that fox probably won't remember a lot of these wonderful dallas days and good buddies. and that, right there, makes my heart hurt. the people he's loved over the last year and a half will eventually only be remembered through photographs, just like his NYC crew. and whenever i think about how our favorite NYC (and eventually dallas) homies have been forgotten in my four year old's head, i cry.

saying goodbye is for the birds!!! will we ever stay in one place?! whoever said that this stuff gets easier the more you do it was a dirty rat-faced liar.

so, back to me hiding in the bathroom... not five seconds later, the eccentric pixie indiana fe, in the midst of her young girl song and dance variety hour, gave me a big, sweet, unsolicited hug. that girl is the stink to my cheese... she always knows when i'm feeling low. if nothing else she'll have a bright future with the psychic friends network.