nothing brings a parent greater satisfaction than watching the two little creatures that you created playing so well together. and nothing gives a parent greater blog fodder than when the two creatures decide to imitate life...
as indie was walking around pregnant with her stuffed giraffe (named Boss--"giraffe" in indie speak) down her pajamas, fox declared: "i'm gonna go watch some football in the tent, cos i'm the dad."
---
f: "indie, you're worn out of the kids cos they've been with you too much. i'll take care of Boss and Elmo while you go do some errands. errands are when you need to do some shopping."
i: "okay. goodbye! go go!" and then she ran downstairs to jump on the furniture, her interpretation of getting a pedicure, i suppose.
---
f: "indie, let's watch some boring shows that grown-ups watch."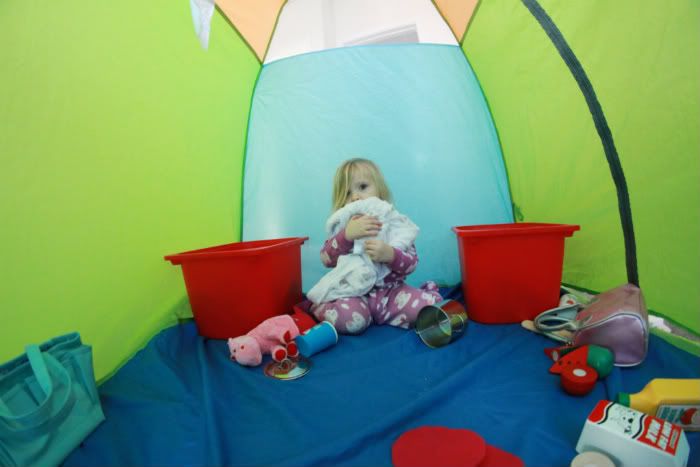 and then there's gunther...


if there's a patch of sunlight anywhere in the house, he's not much good for anything else but soaking it up. and this fisheye lens did nothing for his backside.